Dedicated to producing high-end awnings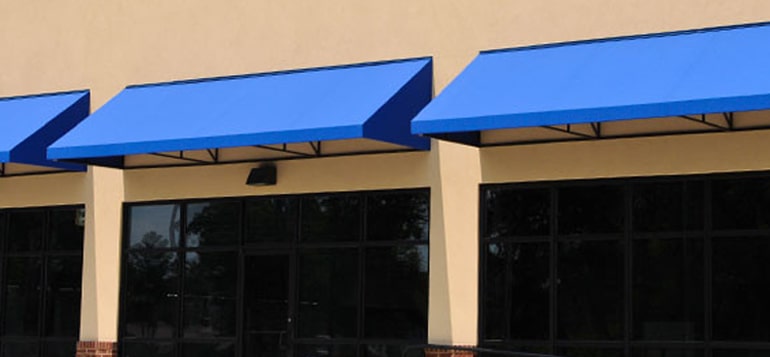 You can control your sun exposure with the push of a button. Keep your customers and employees cool this summer by adding a retractable awning to your business establishment. At Sunshine Awning & Canvas Inc., our large inventory will allow you to maintain high employee morale and great customer relations by protecting them from the harsh rays of the sun or those unexpected rain showers.
Our company excels in the commercial awning field by working with fine architects, general contractors, interior designers, condominiums, and restaurants. We take pride in our original designs and the trust that we have built in the commercial community.
Choose the best awning for your business
Retractable awnings
Rounded awnings
Backlit awnings
Standard and custom designs
Where do you need your awning installed?
Restaurants
Retail stores
Schools
Public and private parks
Tennis courts
Swimming pools